Bitumen Bag Decanters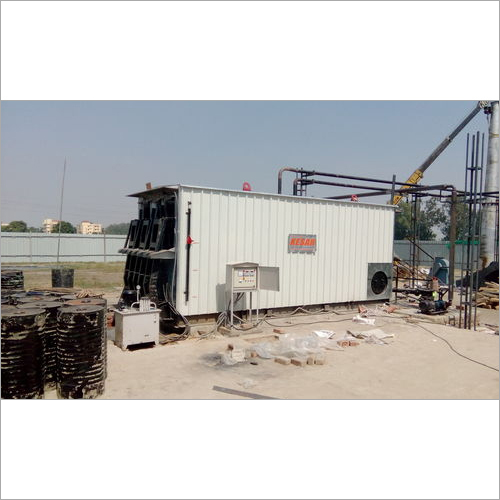 Bitumen Bag Decanters
Product Description
The Bitumen Bag Decanters offered by the company is efficient, reliable and productive decanting unit that is designed to carry out heavy duties with an ease. The productivity and high performnace of the machine is note worthy. The decanters is manufactured to serve the purpose of reheat and melt bitumen that is packed in drums. It is meat to be used in the association with bulk storage tanks in to which melted bitumen is transferred automatically from the decanter reservoir to the storage tank during the decanting process. Bitumen Bag Decanters is designed to integrate the already existing incorporation such as an asphalt plant or bitumen binder production plants. Few of the reasons or characteristics that adds to the demand of the product are mentioned below:-
Logistic of Bitumen is at times a serious issue, majorly in the areas where an adequate supply of liquid product that's made hot using the conventional road transport tanks is not an ensured factor. Most of the end users are regularly supplied and comforted with solid bitumen in drums, but then melting of bitumen back into liquid form before the usage or storage it.
Requirements of today, we have developed and brought forward the most performing drums that have great melting unit which is available in the market. Reliability, user-friendly and high efficiency are attractive characteristics of the product, that are widely sold to all major road contractors,among which owning more than one unit for each of their different job sites.

Product Details
Capacity : 2 to 7 tons/hour
Designed to suit the bulk storage tanks into which the melted bitumen gets transferred on its own from the decanter reservoir into the storage tank at the time of decanting process. It is designed to seamlessly integrate the installations that already exist for eg. an asphalt plant or bitumen binder production plants.
Key Points of Bitumen Bag Decanters
Offered machine aids in transferring melted bitumen from the decanter reservoir to the tanks at the time decanting process
This machine technologically advance and has noise free operations
User-friendly interface of this machine makes it perfect worthy investment
Available in two models, melting rate of this machine is about 8.000 kg/hour
Specifications:
| | |
| --- | --- |
| Application | Industry |
| Penetration Grade | 60/70 |
| Design Type | Standard,Customized |
| Capacity | 2 to 7 tons |
| Condition | New |
| Brand | Kesar |
| Automatic Grade | Automatic |