Apollo Paver Finisher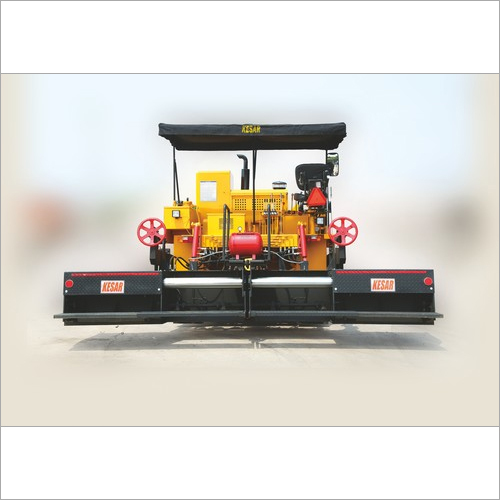 Apollo Paver Finisher
Product Description
With the Apollo Paver Finisher, your paving projects will reach previously unheard-of levels of accuracy and effectiveness. This cutting-edge equipment was painstakingly created for perfection and represents the pinnacle of contemporary paving technology. It is intended to produce surfaces that are perfectly polished and flawlessly smooth. The Apollo Paver Finisher was designed to effortlessly combine innovation and durability, and it has several cutting-edge features that raise the bar for paving performance. This engineering marvel offers unmatched accuracy in material distribution and layer thickness thanks to its sophisticated sensing systems and clever controls.
Features:
Because of the rigorous and exact methods used by the Apollo Paver Finisher, the roads and sidewalks have a gorgeously even texture. Customers may choose the width of the paved area to precisely meet their project requirements with this amazing equipment.
This paver considerably eliminates waste by guaranteeing an even and consistent distribution of materials, which increases efficiency.
The Apollo Paver Finisher's control panel is easy to use and is made with simplicity and user-friendliness in mind.
This machinery is exceptional in surfacing a variety of surfaces, from broad highways to the narrow streets of cities.
Benefits:
During the paving process, this Apollo Paver Finisher is built to offer remarkable accuracy.
It guarantees that the concrete or asphalt is poured precisely and uniformly, producing a surface that satisfies the highest criteria for quality.
The Apollo Paver Finisher accelerates the paving process by using advanced automated capabilities and simple controls, requiring less manual work and saving time.
The Apollo Paver Finisher is a versatile paver that can easily adapt to a variety of paving conditions, whether they be highway construction, urban roads, or industrial regions.
Due to its suitability for a variety of paving applications, it gives building projects adaptability.